DEGIRO vs IG: comprehensive comparison for traders and investors
Author
Luis Angel Hernandez
Luís began his professional career at BBVA and then moved to Rankia, where he furthered his education in financial markets. He has written more than 1,000 articles on financial education, investment funds and ETFs. He also heads the editorial boar...
Full Bio
DEGIRO and IG are two well-known brokers in the market. They are appreciated for competitive cost structures, ample product offerings, and a wide range of tools available. However, each broker is unique and caters to a specific audience. In this DEGIRO vs IG review, we will compare the two brokers and reveal which one is best for your needs, so you can make a well-informed decision.
History of DEGIRO vs IG
Before evaluating each broker, it is crucial to understand their origins and the factors that have contributed to their current standing. Each broker has honed its expertise in a specific area of activity, operation, or product to thrive in a progressively intricate and accessible financial sector.
DEGIRO
IG broker
🌎 Regulation
Germany
United Kingdom, Germany, Switzerland
💰 Minimum deposit
£0.01
£0 for bank transfers, £250 for other methods
📈 Products
Stocks, ETFs, funds, bonds,
options, futures, warrants
Spread betting, CFDs, forex, stocks, bonds, futures, options, sector trading, IPO, indices, smart portfolios
🕹️ Demo account
No
Yes
History of DEGIRO
DEGIRO was established in 2008, initially offering investment and brokerage services exclusively to institutional investors. After nearly five years of operation, in 2013, it took the decisive step of extending its services to retail and individual customers, albeit limited to the local Dutch market.
Following a positive response from the public, DEGIRO embarked on a phase of expansion across the European continent. It first ventured into the United Kingdom in 2015 and subsequently competed in Southern and Eastern European markets, including Spain, Italy, Portugal, France, Greece, Poland, and Hungary.
Its strategy of low costs and user-friendly operations has made a significant impact in many of these countries, establishing DEGIRO as one of the most successful brokers. The year 2020 proved pivotal for DEGIRO, as it experienced growth rates exceeding 100%, primarily driven by the surge in online investments amid the Covid-19 pandemic restrictions.
Additionally, DEGIRO was acquired by the German bank FlatexAG in 2020, integrating it into its organisational framework. FlatexAG Group is a publicly listed company.
History of IG
IG is renowned as one of the world's leading brokers in derivatives, particularly CFDs (contracts for difference) in the forex (foreign exchange) market.
Founded in 1974 by Stuart Wheeler, it originally operated as a spread betting broker focused on the price of gold, rather than physical gold transactions. Hence, it was initially named IG Index, derived from the Investors Gold Index.
In 2000, IG introduced its most successful product, CFDs, initially in Australia, and subsequently expanded its presence in Europe and the United States through subsidiaries and acquisitions.
The esteemed IG Group plc went public in 2000, listing its shares on the London Stock Exchange. However, after a mere three years, a group of investors led by the private equity fund CVC Capital Partners acquired the company and delisted it from the market. Nevertheless, IG Group returned to the London Stock Exchange in 2005, with a valuation of about £400 million, trading under the ticker symbol LON:IGG.
Presently, the broker is widely regarded as one of the largest CFD providers globally, with an annual turnover exceeding $850 million. Its high-quality platform, designed for short-term trading, facilitates swift and efficient order placement and execution.
One distinctive aspect that sets IG apart from its competitors as a provider of derivatives is its transparent order policy, aimed at eliminating conflicts of interest between traders and the platform. As a market maker broker, IG acts as a counterparty in many of its products, making this transparency crucial in avoiding any potential conflicts. In forex and stock trading, IG offers direct market access (DMA).
Similar to other CFD providers, IG provides a demo account, enabling users to test the platform, interface, and operations before deciding to engage directly with the broker and deposit real cash.
Security: DEGIRO vs IG
Understanding the applicable regulations and their respective visions is a crucial factor to consider when selecting the optimal broker. The assurance that a broker operates under the oversight of a robust institution and that deposited funds are protected by a guarantee fund are important considerations when engaging with any trading platform. Let's delve into the regulatory frameworks governing DEGIRO and IG.
Security of DEGIRO
DEGIRO has been headquartered in the Netherlands since its inception, although its current parent company, FlatexAG, originated in Germany. As such, the broker is regulated by the Dutch AFM (Authority for the Financial Markets) and the Dutch Central Bank (DNB).
Additionally, DEGIRO is authorised as an investment company and registered with the Netherlands Chamber of Commerce. However, as the financial subsidiary of a German bank, it also falls under the supervision of the Federal Financial Supervisory Authority (BaFin) in Germany.
While DEGIRO is also regulated by the Financial Conduct Authority in the UK, it is not FSCS-protected because it is not a British company. Instead, clients' funds are protected by the Dutch Investor Protection Scheme which covers up to €20,000 in the unlikely case of bankruptcy. Also, as per FCA rules, DEGIRO keeps clients' funds in segregated accounts, so they cannot be used for operational purposes and they cannot be claimed by debtors.
Security of IG
IG is also regulated by the Financial Conduct Authority in the United Kingdom and is headquartered in London. Also, IG is a publicly listed company which adds extra layers of protection and transparency.
Outside the United Kingdom, there are several other official bodies that regulate its local activity.
Europe – Federal Financial Supervisory Authority (BaFin)
Switzerland – Federal Financial Market Supervisory Authority (FINMA)
USA – FUTURES TRADE COMMISSION (FTC) USA – Commodity Futures Trading Commission (CFTC) and National Futures Association (NFA)
Australia – Australian Securities and Investments Commission (ASIC)
New Zealand – Financial Markets Authority (FMA)
Singapore – Monetary Authority of Singapore (MAS)
Japan – Financial Services Agency of Japan (FSA)
South Africa – Financial Sector Conduct Authority (FSCA)
UAE – Dubai Financial Services Authority (DFSA)
As a regulated broker, IG adheres to all the rules and regulations mandated by the supervisory authorities in each country where it operates, particularly concerning investor protection programs in the event of IG's insolvency. In the United Kingdom, investors are eligible for compensation through the Financial Services Compensation Scheme (FSCS), which covers amounts up to £85,000. Moreover, funds deposited with the broker are kept in segregated accounts.
DEGIRO vs IG: products and markets
Both DEGIRO and IG provide investors with a diverse array of assets and extensive coverage of global financial markets. Their platforms, known for their quality and integration, offer competitive fees for trading multiple assets. However, as we will explore, each broker has excelled in a distinct asset class, surpassing industry standards.
Products and markets with DEGIRO
DEGIRO boasts a notable strength in providing a wide selection of markets in which retail investors can trade. The Dutch broker offers access to over 50 markets across 30 different countries. Remarkably, some of these markets, including Hong Kong, Australia, and Singapore, were previously limited to professional investors but have now become accessible to retail investors through DEGIRO's trading platform.
| | |
| --- | --- |
| | DEGIRO Geographical Markets |
| Europe | All main capital cities, including Amsterdam, Brussels, Paris, Frankfurt, London, Vienna, Switzerland, Copenhagen, Madrid, Helsinki, Athens, Budapest, Dublin, Milan, Oslo, Warsaw, Lisbon, Stockholm, Prague |
| America | Canada, the US (NASDAQ, NYSE, and others) |
| Asia and Oceania | Australia, Hong Kong, Japan, Singapore |
Regarding the assets in which it is possible to invest, we find:
Stocks
Options and futures
Bonds
ETFs and investment funds
Warrants
DEGIRO has carved out a niche in providing low transaction costs, making it an excellent choice for long-term investments. While it may not match IG's prowess in trading derivatives, as its range is more limited, DEGIRO still offers a viable platform for implementing multiple types of long-term strategies. If your focus is on buy-and-hold investing, DEGIRO is certainly a broker worth considering.

Products and markets with IG
IG is a broker specialising in trading derivatives (spread betting (incl. futures and options) and CFDs) and currently has more than 17,000 different financial products from the main global markets. The most relevant aspect of IG is the diversity of products available for trading, such as:
Stocks (over 17,000 global stocks available)
Indices (over 80 tradable indices)
Forex (majors, minors, and many exotic pairs)
Commodities (including metals, energy, and agriculture)
ETFs (over 5,400 ETFs available)
IPOs
Futures and options
Bonds (bond futures and bond ETFs)
Interest rates and volatility
In addition, IG allows weekend trading, so traders can trade 24 hours a day, 7 days a week.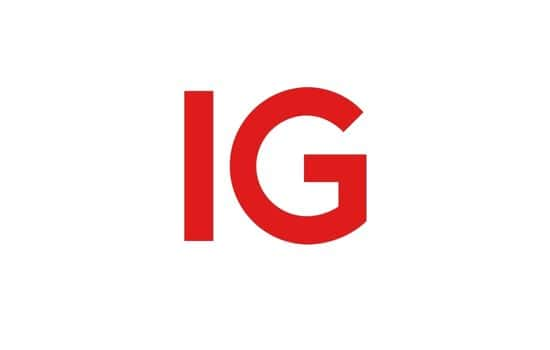 DEGIRO vs IG costs comparison
As always, one of the key aspects we carefully examine when choosing the best broker is the cost structure. Numerous studies have highlighted that costs play a significant role in hindering satisfactory returns or even preventing retail investors from achieving market returns.
Over the long term, the impact of costs can transform a promising trade into a disappointing outcome. Both DEGIRO and IG excel in offering competitive cost structures, albeit with some variations. Let's delve deeper into their cost structures.
DEGIRO costs
DEGIRO has established itself as a broker that provides retail investors with some of the lowest costs across the entire market. It has managed to minimise fees in order to remain competitive in different niches beyond the stock market.
When it comes to ETFs, DEGIRO offers an extensive selection of commission-free ETFs, encompassing global indices, sector indices, commodities, and more. For other ETFs that do incur a commission, the cost is typically only €1 per transaction. In addition to excelling in assets like stocks and ETFs, DEGIRO's platform facilitates trading in other financial instruments, as shown in the picture above.
Here is a breakdown of non-trading fees charged by DEGIRO:
IG costs
IG has a more complex cost structure, mainly depending on which type of account you open. For example, with the share-dealing account, there is a fee of £0 for US stocks, but £3 for UK stocks. Also, if you trade foreign assets (such as US stocks), you'll have to cover a foreign exchange conversion fee. For other assets, you need to cover spreads. Here is a short summary of each type of account and what its associated costs are:
Next, the minimum spreads for commodities are:
| | |
| --- | --- |
| Asset | Minimum Spread (spot pips) |
| Gold | 0.6 |
| Silver | 3 |
| Oil | 6 |
The minimum spreads for indices are:
| | |
| --- | --- |
| IG | Minimum Spread (pips) |
| FTSE100 | 1 |
| Wall Street | 2.4 |
| Australia 200 | 1 |
These are some examples of the costs charged by IG. One notable difference is that DEGIRO charges commissions on many of its assets, while IG mostly charges spreads as these assets are only available via derivative trading. This is one main aspect that makes DEGIRO more suitable for long-term investors, while IG is ideal for traders and short- and medium-term strategies. However, as depicted above, IG does offer a share-dealing account, too, which could be beneficial to long-term investors, but its commissions are higher than DEGIRO.
DEGIRO vs IG: deposits and withdrawals
Some brokers impose commissions on fund withdrawals or deposits, making it important to understand the policies of each broker in this regard, as well as the available payment methods and the ease of conducting transactions. Let's explore the differences between DEGIRO and IG in terms of their approach to fund transfers and payment options.
DEGIRO deposits and withdrawals
DEGIRO allows only bank transfers when depositing and withdrawing funds. The process may take 2-3 business days but there is no fee charged for these operations. DEGIRO offers the possibility to open an account in GBP, but many other currencies as well. This is important because, if you want to trade foreign assets, you will have to cover currency conversion fees.
IG deposits and withdrawals
IG offers a choice of three payment methods:
Credit or debit card
PayPal
Bank transfer
As mentioned before, there is no minimum for bank transfers and these may take up to 2-3 days for processing. If you opt for PayPal or cards, you need to transfer at least £250 to your trading account. The withdrawal limit is at least £100, but you can withdraw all the money if you have less than £100 left in your account.
IG does not charge any fee for such transactions. If you opt for the free bank transfer accounts, you can speed up the process by sending proof of payment to IG, and you can start trading right away.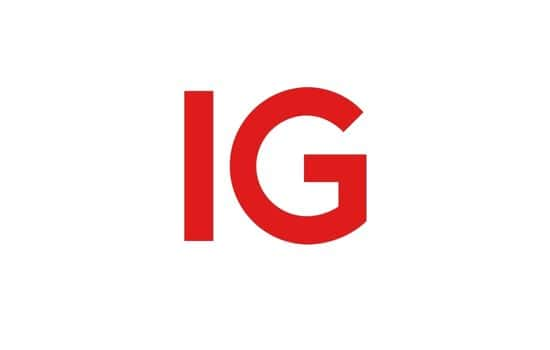 Trading platform comparison: DEGIRO vs IG
As traders or investors, having a fast and robust platform to execute our strategies is crucial when selecting a trusted broker. Advancements in technology provide us with greater market knowledge, access to new tools, and more sophisticated trading methods.
Therefore, having a reliable partner that enables us to trade efficiently and with ease is an added advantage in achieving our desired returns. While both DEGIRO and IG offer solid brokerage platforms, there are significant differences between the two. Let's explore them in more detail.
DEGIRO's trading platform
The DEGIRO platform features a user-friendly interface that includes a market overview, portfolio performance, an order list, and an asset search tool. When it comes to stocks, users can access financial information about the company and historical data.
This platform emphasises simplicity and intuitiveness, aiming to serve as a low-cost broker without an abundance of additional features. If the trading style requires powerful charts, it may be beneficial to integrate the DEGIRO platform with other tools. Real-time market data is available for exchanges such as Amsterdam, Brussels, Lisbon, Paris, Frankfurt, and the CME.
Let's then take a look at the types of DEGIRO accounts that can be chosen within the platform:
Basic profile: basic accounts allow access to all products offered by the broker but without using leverage or incurring high risks. This is the best type of beginners, but you can also upgrade it to the next tier.
Trader profile: it offers all the services of a basic profile but adds short cash positions, short-selling stocks and other derivatives. With this profile, the use of short cash positions will be limited to a 50% margin.
Day-trader profile: similar to the trader profile but short positions can reach 100% of the margin, allowing you to take on more risk.
Day Trader profile: Greater market exposure and extended trading times.
IG's trading platforms
IG allows you to choose from multiple account types depending on your needs, including spread betting, CFDs, share-dealing, smart portfolio, or demo. Check out our thorough IG review to find out more about what each account type entails.
As for the trading platform, it caters to the needs of advanced traders or investors. In this regard, the British broker provides several robust options:
IG's proprietary platform – ideal for traders looking for superior execution speeds, multiple trading tools, charting tools, and other features, including trading signals.
L2 Dealer – provides direct access to the stock and forex markets, ideal for seasoned traders.
MetaTrader 4 – the world-renowned trading platform for forex.
ProRealTime – also ideal for advanced traders, it is fully packed with tools to streamline your trading experience.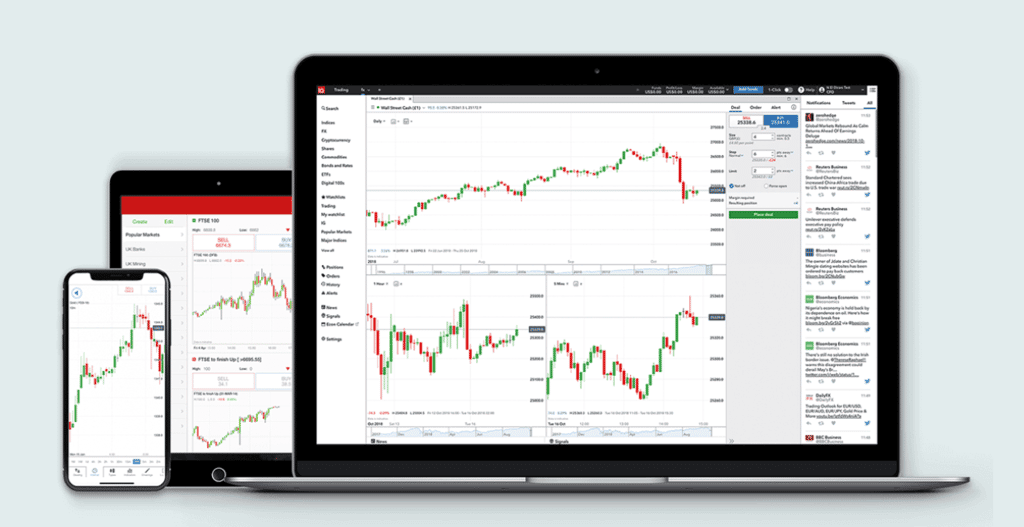 DEGIRO vs IG: customer service
Customer service is undoubtedly an aspect that, although we often do not prioritise when selecting a broker, holds long-term significance. It is beneficial to have comprehensive and easily accessible customer service.
When issues arise, such as order or technical errors, having a competent team to assist us in identifying and resolving these problems is of utmost importance. The level of professionalism, responsiveness, and technical expertise exhibited by the customer service team directly influences our trust in the broker's operations and overall value proposition.
DEGIRO customer service
DEGIRO's customer support team can be contacted via email or phone. Via mail, you can contact the team 24/7, but you should expect a delay in response. If you have an urgent matter, you can call the team on weekdays from 7 AM to 9 PM.
| | |
| --- | --- |
| DEGIRO Customer Service | |
| Office | ❌ |
| Phone | ✅ |
| Mail | ✅ |
IG customer service
IG boasts excellent customer service, available on a 24-hour schedule, from 8 am Saturday to 10 pm Friday. The company also offers a live chat as long as you have opened an account and can also be contacted via mail.
| | |
| --- | --- |
| IG Customer Service | |
| Office | ✅ |
| Phone | ✅ |
| Mail | ✅ |
| Live chat | ✅ |
Related articles & recommendations
Which broker is better: IG or DEGIRO? Opinions and advantages
DEGIRO's service is comparable to that of IG. However, their different cost structures could mean that one is better than the other for certain individuals. For example, if you are an active trader or you place relatively small trades, DEGIRO's commission structure could easily eat away at your profits, so IG's spread-based cost could be more suitable, as it is comparable to that of the best commission-free brokers.
At the same time, if you are a long-term investor, IG's share-dealing account could suit you better, but the commissions are still higher than DEGIRO. In general, traders will appreciate IG's wide array of derivatives and global markets, along with its spread cost structure.
While IG aims to provide broad access and specialises in trading for experienced investors and traders, DEGIRO is a more versatile broker, suitable for both experienced investors and beginners. To facilitate a more convenient assessment, the following table summarises the pros and cons of each broker.
| | |
| --- | --- |
| 👍 DEGIRO advantages | 👍 IG advantages |
| Low commissions | Multiple accounts and platforms to choose from |
| Multiple assets to choose from | Demo account |
| Simple and easy-to-use platform | Affordable trading costs |
| 👎 Disadvantages DEGIRO | 👎 Disadvantages IG broker |
| It does not have a demo account | Multiple accounts and platforms can be overwhelming for beginners |
| Platform is quite basic | Platforms are more complex compared to DEGIRO |
FAQ
What are the main differences between DEGIRO and IG?
DEGIRO focuses on low-cost transactions and is suitable for long-term investments, while IG specialises in derivatives trading and offers a powerful platform for advanced traders.
Are DEGIRO and IG regulated brokers?
Yes, both DEGIRO and IG are regulated brokers. DEGIRO is regulated by the AFM and DNB in the Netherlands, as well as the BaFin due to its association with FlatexAG. IG complies with the regulations imposed by the supervisory authorities in each country it operates, providing investor protection programs.
Which broker offers better customer service, DEGIRO or IG?
Both DEGIRO and IG strive to provide quality customer service, but IG offers better availability.
Related Articles
DEGIRO vs ActivTrades
If you're in search of a broker, you've probably come across DEGIRO and ActivTrades as potential options. In this DEGIRO vs ActivTrades article, we will compare both brokers and examine the products they offer, the markets they operate in, their c...