Interactive Brokers vs DEGIRO: fees, safety, trading tools
Author
Luis Angel Hernandez
Luís began his professional career at BBVA and then moved to Rankia, where he furthered his education in financial markets. He has written more than 1,000 articles on financial education, investment funds and ETFs. He also heads the editorial boar...
Full Bio
In this article, we will compare DEGIRO and Interactive Brokers, arguably two of the top-rated brokers within the investing and trading community. The comparison will focus on significant aspects of each broker, including the markets they provide, their commissions, regulation, guarantee fund, and more.
In this analysis, we aim to address your queries, helping you select the broker that aligns best with your return and risk objectives. However, it's important to note that this decision is individual, and individuals with substantial capital or who want to have access to more tools and benefits may opt to have accounts with both brokers.
DEGIRO vs Interactive Brokers: which one to choose?
Both brokers adopt a similar approach, prioritising the provision of a wide range of markets coupled with a strategy of price competition, aiming to offer the lowest costs.
While their primary focus is on stocks, they also provide a diverse array of products including options, ETFs, futures, mutual funds, and more. In the following sections, we will delve deeper into the comparison of the brokers across different segments.
DEGIRO
Interactive Brokers
🌎 Regulation
FCA (UK), among others
FCA (UK), among others
💰 Minimum deposit
£0.1
£0
📈 Products
Stocks, ETFs, funds, bonds,
options, futures, warrants
Stocks, ETFs, Forex, Bonds, options,
futures, CFD, Crypto
🕹️ Demo account
No
Yes
Interactive Brokers
The history of Interactive Brokers (IB) dates back to 1977 when it was founded by its current CEO, Thomas Peterffy. Thomas Peterffy made the decision to leave his engineering studies in 1965 and immigrate to the United States, where his father had settled a decade earlier. Upon arriving in New York, his father gave him $100 and encouraged him to make something of himself, as he couldn't provide ongoing support.
Nowadays, Thomas Peterffy holds the position of CEO and is the largest shareholder of one of the most esteemed brokers globally, with an estimated fortune of $15 billion.
Headquartered in Greenwich, Connecticut, the company has experienced remarkable growth, reaching a market capitalisation of over $30 billion. It employs over 1,500 individuals and maintains offices worldwide in Australia, Canada, China, Estonia, Hong Kong, Hungary, India, Japan, Russia, Switzerland, the United Kingdom, and the United States. Furthermore, in 2007, the company went public, and its shares are now traded on NASDAQ under the ticker symbol IBKR.
DEGIRO
DEGIRO was established in 2008, amidst the financial crisis, as a company providing financial services primarily to professional clients. In September 2013, it introduced its services to retail customers in the Netherlands.
Subsequently, between 2014 and 2015, DEGIRO commenced its expansion into various other European countries. The platform was first launched in the United Kingdom in 2015, and since then, it has extended its services to a significant number of European countries, including Italy, France, Netherlands, Spain, Portugal, Greece, Germany, Norway, Poland, the Czech Republic, and Hungary.
In 2020, DEGIRO was acquired by FlatexAG and subsequently renamed Flatex-DEGIRO AG. This merger created one of the largest brokers in Europe, boasting over 1 million customers and facilitating more than 50 million transactions annually. The company is listed on the primary market of the German stock exchange and has been one of the most profitable stocks in 2020, with its share value increasing by more than 2.5 times.
DEGIRO Vs Interactive Brokers: products and markets
As mentioned previously, DEGIRO and Interactive Brokers are renowned for offering an extensive selection of products and markets, all at competitive prices.
Products offered by DEGIRO: stocks, mutual funds, bonds, ETFs, futures, warrants and options.
Products offered by Interactive Brokers: stocks, mutual funds, ETFs, futures, bonds, options, forex, commodities, and more.
While both brokers provide a broad range of options, Interactive Brokers boasts a slightly wider product catalogue. Given the comprehensive nature of each product, conducting an exhaustive analysis for every item would be excessively extensive. Therefore, we will primarily concentrate on the stock market, as the majority of their customers invest in stocks.
In the 2021 Rankia Italy awards, users voted DEGIRO as the best broker for stocks and Interactive as the best broker for trading with futures and options.
| | |
| --- | --- |
| Broker | Markets |
| DEGIRO | Germany, Belgium, France, UK, Netherlands, Poland, Austria, Switzerland, Denmark, Spain, Finland, Greece, Ireland, Italy, Hungary, Norway, Sweden, Portugal, Czech Republic, Turkey, USA, Canada, Australia, Hong Kong, Japan, Singapore |
| Interactive Brokers | USA, Canada, Mexico, Austria, Estonia, Latvia, Lithuania, Belgium, France, Germany, Hungary, Israel, Italy, Italy, Norway, Poland, Portugal, Spain, Sweden, Switzerland, UK, Australia, Hong Kong, India, Japan, Singapore |

As observed, the number of markets offered by both DEGIRO and Interactive Brokers is equal, precisely 26. However, despite this numerical similarity, there are certain markets provided by DEGIRO that are not available through Interactive Brokers, and vice versa.
Markets DEGIRO and not from Interactive: Denmark, Finland, Greece, Ireland, Czech Republic and Turkey.
Markets offered by Interactive Brokers and not from DEGIRO: India, Mexico, Estonia, Latvia, Lithuania and Israel.
Indeed, by combining the offerings of DEGIRO and Interactive Brokers, investors would have access to a vast geographical coverage, enabling them to invest in nearly any region across the globe. The comprehensive range of markets provided by both brokers would allow for extensive investment opportunities with minimal geographical limitations.
Costs and commissions: Interactive Brokers vs DEGIRO
| | | |
| --- | --- | --- |
| | DEGIRO | Interactive Brokers |
| 💰 Trading Costs | Low | Low |
| 💵 Inactivity cost | £0 | £0 |
| 💵 Withdrawal cost | £0 | Free (one transaction per month) |
Costs & fees: DEGIRO
DEGIRO's true advantage lies in its competitive commissions, which are notably low across all of its product offerings:
US Stocks: €1 commission + €1 handling fee
UK stocks: £1.75 + £1 handling
Selected ETFs: €0 commission + €1 handling fee
Global ETFs: €2 + €1 handling fee
Options and futures: €0.75
You should also consider the fact that trading in other currencies will incur a conversion fee (usually 0.25%).
Costs & fees: Interactive Brokers
Interactive Brokers has a slightly different cost structure:
Minimum $0.0035/share for US stocks
0.05% (minimum €1.25) for European Stocks and minimum £3 for UK stocks
Minimum 0.2 pips (min. $2 per order) for forex
€4.95 for funds
0.1% for bonds
£1.70 per contract for UK options and futures
CFDs on stocks – variable commission (i.e., $0.005 for US stocks, or 0.05% for European stocks)
Overall, Interactive Brokers' cost structure is variable. For a detailed breakdown, check out this Interactive Brokers review.
Trading platforms: DEGIRO vs Interactive Brokers
One advantage of the DEGIRO platform is its simplicity and intuitive user interface, making it user-friendly for investors. However, some investors have expressed concerns regarding the platform's simplicity, stating that it lacks comprehensive analysis tools such as charts and graphs.
Additionally, certain features, like the ability to conduct in-depth analysis, are not available on the DEGIRO platform, which may be a drawback for some investors.
Interactive Brokers offers a few types of platforms. Its proprietary trading platform, Trader Workstation is known for its complexity, often requiring investors to invest some time in becoming familiar with its features and functionalities. It has a steeper learning curve compared to DEGIRO.
However, one notable advantage of Trader Workstation is its comprehensive nature, offering a wide range of advanced tools and features. This level of depth and completeness is likely to appeal to experienced investors who require sophisticated capabilities for their trading activities.
Regulation and protection of funds
DEGIRO is licensed by the Financial Conduct Authority in the UK, but it is not covered by the FSCS. Instead, clients' funds are protected by the Dutch Investor Protection Scheme which covers up to €20,000 in the unlikely case of bankruptcy.
Interactive Brokers is subject to regulation by several prominent regulatory agencies worldwide, including the SEC (Securities and Exchange Commission), FINRA (Financial Industry Regulatory Authority), FCA (Financial Conduct Authority), and numerous others.
The SEC and the FCA are recognized as two of the most rigorous regulatory bodies globally, known for their stringent oversight and high-security standards. Moreover, Interactive Brokers' clients' funds are protected by the FSCS for up to £85,000 per client.
The fact that Interactive Brokers is regulated by multiple demanding agencies reflects its adherence to stringent regulatory requirements and provides reassurance of the broker's commitment to maintaining a secure trading environment.
Account types: DEGIRO vs Interactive Brokers
In this section, we will explore the various types of accounts offered by each broker, allowing investors to select the account that aligns best with their specific profile and requirements.
DEGIRO account types
As point of note, DEGIRO does not offer a demo account. There are four types of accounts, but you need to start with a basic profile and upgrade to the next tier. Each account comes with enhanced risks – for instance, in the basic profile, you can trade all asset types but without leverage. There is also a trader profile, which allows you to short-sell assets and use a 50% margin. A trader profile increases the margin to 100%, increasing your risk exposure. Finally, the day trader profile is ideal for seasoned traders and provides all the features of a trader profile, but you have extended trading hours.

Interactive Brokers account
Previously, Interactive Brokers required a minimum deposit of $10,000 to open an account and start trading. However, in April 2019, the broker eliminated the minimum deposit requirement for retail investor accounts, bringing it down to zero. Additionally, there are no deposit fees associated with opening an account. These changes have made it more accessible for investors to join Interactive Brokers and begin trading with lower initial capital requirements.
During the account opening process, Interactive Brokers provides the option to choose between an individual account or a joint account, which allows for up to two individuals to be associated with the account. The main requirement is that the account holder(s) must be over 18 years of age.
Interactive Brokers offers multiple account structures designed for the specific needs of individual traders and investors.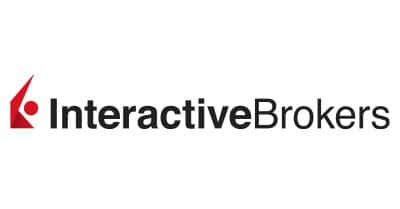 Overall, the main account types available are:
Cash account
Reg T account
Portfolio margin account
Demo account
Check out our Interactive Brokers review for a full breakdown of each account type and requirements.
DEGIRO vs Interactive Brokers: Trustpilot
Based on user reviews on Trustpilot, both DEGIRO and Interactive Brokers have received excellent ratings from their users. DEGIRO users particularly value the simplicity of the platform, finding it easy to use and navigate. On the other hand, Interactive Brokers users highly appreciate the wide variety of products and markets available for trading, allowing them to operate across different regions globally.
Degiro
Interactive Brokers
Related articles & recommendations
Summary: DEGIRO vs Interactive Brokers
The overall conclusion is that both DEGIRO and Interactive Brokers are reputable brokers, offering a variety of assets to invest or trade and competitive costs. Many investors reading this article may aspire to combine the advantages of both brokers.
A common approach is to begin by opening an account with DEGIRO, benefiting from its simplicity and competitive pricing. As investors accumulate assets and expand their investment activities, they may then consider opening an account with Interactive Brokers to access its comprehensive range of products and global market coverage. This gradual progression allows investors to leverage the strengths of both brokers based on their evolving investment needs and capital accumulation.
| | |
| --- | --- |
| 👍 Advantages DEGIRO | 👍 Advantages IB |
| 200 free ETFs (applicable conditions). | Many assets and markets |
| Efficient tax management system. | Suitable for seasoned traders |
| Access to more than 50 markets in 30 countries. | Many research and analysis tools |
| 👎 Disadvantages DEGIRO | 👎 Disadvantages IB |
| Not covered by FSCS | Cost structure is quite complex |
| It does not have a demo account | Proprietary trading platform may seem quite overwhelming to beginners. |
| Platform is quite simple | |
FAQ Interactive Brokers vs DEGIRO
How do Interactive Brokers and DEGIRO compare in terms of regulatory oversight?
Both Interactive Brokers and DEGIRO are subject to robust regulatory oversight. Interactive Brokers is regulated by prominent bodies such as the SEC, FINRA, NYSE, and FCA, ensuring compliance with stringent regulations. DEGIRO is also regulated and supervised by relevant authorities in various European countries.
What are the key differences between Interactive Brokers and DEGIRO?
While both Interactive Brokers and DEGIRO offer a wide range of products, there are notable differences between the two. Interactive Brokers provides a more comprehensive platform with advanced tools and features, making it ideal for experienced investors. DEGIRO, on the other hand, focuses on simplicity and a user-friendly interface, making it a popular choice for beginners.
Is Interactive Brokers or DEGIRO better?
There is no one-size-fits-all answer to this question. Both DEGIRO and Interactive Brokers are great alternatives for trading. There are differences, however: DEGIRO is recommended for beginner traders or investors, while IB is more geared towards experienced traders.
Related Articles
DEGIRO vs ActivTrades
If you're in search of a broker, you've probably come across DEGIRO and ActivTrades as potential options. In this DEGIRO vs ActivTrades article, we will compare both brokers and examine the products they offer, the markets they operate in, their c...