Best trading books for beginners, intermediate, and advanced traders
Author
Enrique Valls
Enrique holds the position of Investment Manager Europe & Latin America at Rankia. He has been investing in the stock market for over 12 years and likes to invest in large companies at a good price using the "52-week low" method. He buys to th...
Full Bio
In the complex and fast-paced universe of trading, knowledge is the key to success. Whether you are a novice trader eager to learn the basics or an experienced trader looking to perfect your strategies, reading is an indispensable tool. Our goal in this article is to provide you with a selection of the best trading books for beginners, intermediate, and advanced traders.
These books, written by some of the leading experts in the financial markets, offer valuable information, practical advice, and tips that can help you navigate confidently in the dynamic trading landscape.
3 best books for trading beginners
For those who are taking their first steps in the world of trading, building a solid foundation of knowledge is essential. Understanding the basic concepts, terminology, and main strategies can make the difference between success and failure. The following books have been chosen because they provide an excellent introduction to trading, making them ideal for those just starting out.
#3. "Technical Analysis for Dummies" by Barbara Rockefeller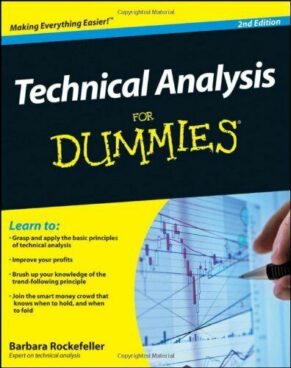 This book provides an easy and comprehensive introduction to technical analysis, helping the reader understand charts and indicators and use this information to make informed trading decisions. Rockefeller simplifies complex concepts, making them accessible to novice traders.
#2. "Forex Trading: The Basics Explained in Simple Terms" by Jim Brown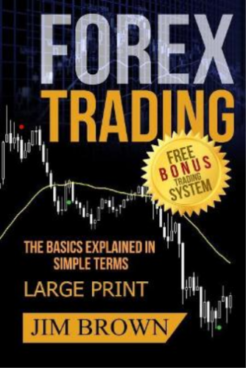 Jim Brown provides a clear and concise overview of forex trading, presenting the basics in a straightforward manner. This book is an excellent choice for those looking to explore forex, as it offers practical tips, basic strategies, and an introduction to trading jargon.
#1. "How to Start a Trading Business with $500" by a Heiken Ashi Trader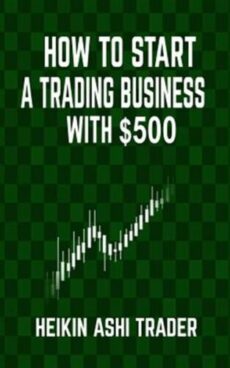 This guide is particularly useful for anyone who wants to start trading with a limited budget. It demonstrates how it is possible to start a trading business with just $500, covering risk management strategies and providing tips to maximise return on investment.
Top 5 books for intermediate traders
Once the fundamentals of trading have been established, the next step is to delve into more advanced strategies and begin to understand the nuances of the market. The books in this section were selected for their ability to take traders from an intermediate to an advanced level of understanding.
#5. "Reminiscences of a Stock Operator" by Edwin Lefevre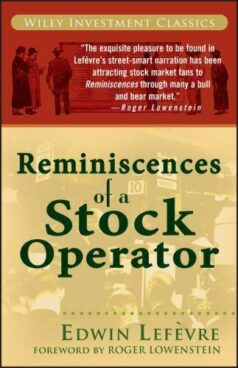 This stock market classic, based on the life of the famous trader Jesse Livermore, offers valuable insight into the nature of the stock market. The implicit lessons in this book can be invaluable for traders of all levels.
#4. "The Candlestick Course" by Steve Nison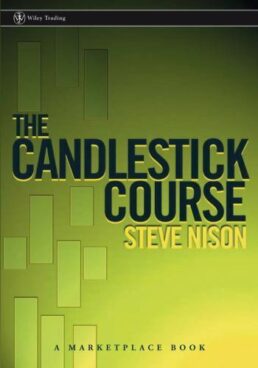 Nison is recognised as a master in Japanese candlestick charts. This book presents an in-depth look at how to leverage these charting techniques in trading. It is an essential guide for anyone looking to improve their chart reading skills.
#3. "Currency Forecasting" by Michael Rosenberg
This book is a comprehensive reference for currency forecasting. Rosenberg combines technical and fundamental analysis to provide a complete guide on how to predict currency movements. It is an essential resource for anyone trading forex.
#2. "Momentum, Direction and Divergence" by William Blau
This book provides a clear and concise explanation of the underlying principles of momentum, direction, and divergence analysis. Blau offers useful strategies and practical trading techniques that help traders detect trends and make informed decisions.

#1. "Trade Like a Stock Market Wizard: How to Achieve Super Performance in Stocks in Any Market" by Mark Minervini
Minervini is one of the most successful traders in the US, and in this book, he shares his approach to achieving superior returns. He presents a step-by-step trading model full of real examples, making it a valuable resource for intermediate traders.
3 best books for advanced traders
When traders reach an advanced level, they need to challenge themselves to further improve their skills and understand the finer details of the market. The books in this section address complex topics and provide advanced strategies that can help traders improve their returns and effectively manage risk.
#3. "Japanese Candlestick Charting Techniques" by Steve Nison
This is the most detailed book by Nison on candlestick charts, suitable for traders who already have a solid understanding of the fundamentals. Nison details specific Japanese candlestick patterns and provides related trading strategies, making this book a valuable reference for advanced traders.
#2. "How to Make a Living Trading Foreign Exchange" by Courtney Smith
Smith details a comprehensive approach to creating a trading plan that can generate consistent income. The book is packed with practical strategies and risk management tips, making it a useful resource for experienced forex traders.
#1. "Trend Following: How to Make a Fortune in Bull, Bear, and Black Swan Markets" by Michael Covel
This book presents a detailed exploration of trend strategies, showing how traders can profit in any type of market. Covel presents case studies and statistics to support his points and teaches readers how to apply these strategies to their own trading. This is an invaluable resource for any trader looking to improve their trend-following skills.
Best books on psychotrading
Psychology plays a crucial role in trading. The ability to stay calm under pressure, the discipline to stick to a plan, and the resilience to recover from losses are vital skills for any trader. The books in this section help explore and improve the psychological aspect of trading.
#2. "The Disciplined Trader" by Mark Douglas
This book is one of the first to address the psychology of the trader. Douglas analyses the psychological obstacles traders face and offers strategies to overcome them. He highlights the importance of discipline and emotional control to improve consistency and success in trading.
#1. "Trading in the Zone" by Mark Douglas
In this book, Douglas explores the mindset needed to succeed in trading. He emphasises the importance of believing in the inherent uncertainty of the market and operating in a mental "zone" that allows for logical and disciplined decision-making. This book is a must-read for any trader who wants to improve their mindset and psychological approach to trading.
Learn more about trading
Best trading books: summary
Overall, books can be a valuable resource when learning how to trade the markets or if you want to polish your trading skills. Books written by traders with a proven track record can help you build knowledge, master your emotions, and implement successful trading strategies.
Best trading books FAQs
What are the best trading books for beginners?
There are several books recommended by beginners. One of the best is "How to Start a Trading Business with $500" by a Heiken Ashi Trader, or you can check our list above for additional titles.
Do trading books really help you become a better trader?
Trading books can help you build the knowledge necessary to create and implement successful strategies. However, practical experience is also key to becoming a successful trader, so it's important to practise trading to become a better trader.
Are trading books worth it?
Yes, trading books can be worth it as they offer valuable insights, proven strategies, and expert perspectives from experienced traders, helping both beginners and seasoned traders enhance their trading knowledge and skills. However, the effectiveness of trading books ultimately depends on the reader's dedication to learning and applying the concepts to real-world trading scenarios.
Related Articles
What are Pips in Forex trading and what is their value
In recent years, commission-free brokers have become very popular. These brokers work with spreads, or centesimal variations, which allow for matching a buy (bid) and a sell (ask) operation. This is known as the pip. In this article, we wil...